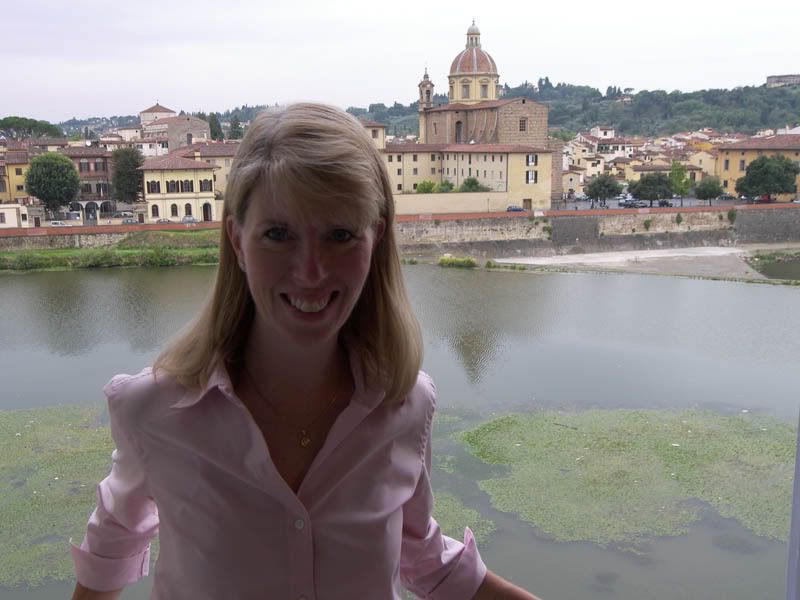 Back when I was in high school (taking a chance and dating myself here!), a movie called "Room With a View" made a real impact on me - I read every E.M. Forster book I could make time for and saw every Merchant/Ivory film that came after it. It gave me all sorts of romantic notions of love and travel - things that show up in some of my favorite projects to this day. Having just returned from Italy, I spent the better part of Tuesday and Wednesday uploading photographs, when it struck me that the above picture was familiar in a fuzzy way. My DH took it in our hotel room in Florence, and the scenery just takes my breath away. While searching the alcoves of my brain, it dawned on me - Room With A View! The movie poster was so similar to this picture! Just in case you don't remember, here is the poster: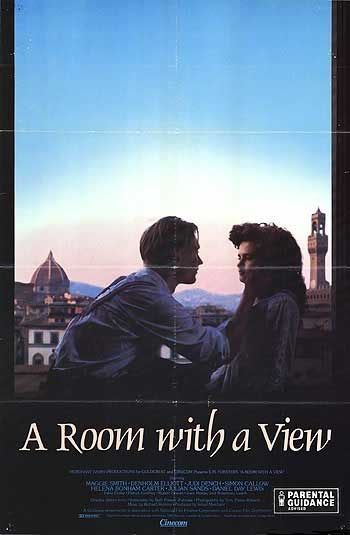 So hubby and I had an amazing time in Florence and Rome, despite a rocky start and a day late departure. The time away was wonderful. Florence really spoke to me - the city is one immense work of art! I took it all in & captured many of my favorite images on film, many of which will eventually show up on scrapbook pages, I'm sure.
So, now that you know my love of "Room With A View", here's a page that I did with the September kit from
Cool Blue Scrapbook Store
. LOVE this kit! Tons of fun stuff - be sure to check there starting tomorrow to see the full kit!
I came home to a fun box from the kind people at Northridge Media (love them!). Inside was two copies of the August issue of CARDS; I have a fun card on pages 70-71. I am eagerly anticipating the arrival of my comp. copies of
Room To Room
from the sweet people at Paper Crafts Magazine. I know that it is jam-packed with great projects - many from my friends at Paper Salon. To be completely honest, I have forgotten what projects I have in there!
(And yes, as I am closing in on my 38th birthday, it is a cause for mild concern! Between this and my fuzziness about RWAV, you must think that I'm rather addle-brained! Can I chalk this up to jet lag?!)
Speaking of Paper Salon, there is great stuff going on at the
BLOG.
We have had two challenges in August; this current one was to use PS's Folio in a new and different way! Wait until you see what the talented design team members came up with! The other challenge was a back to school challenge; those projects are a couple of posts prior, but here's a look at the bookmark and card I did using the new Spice collection: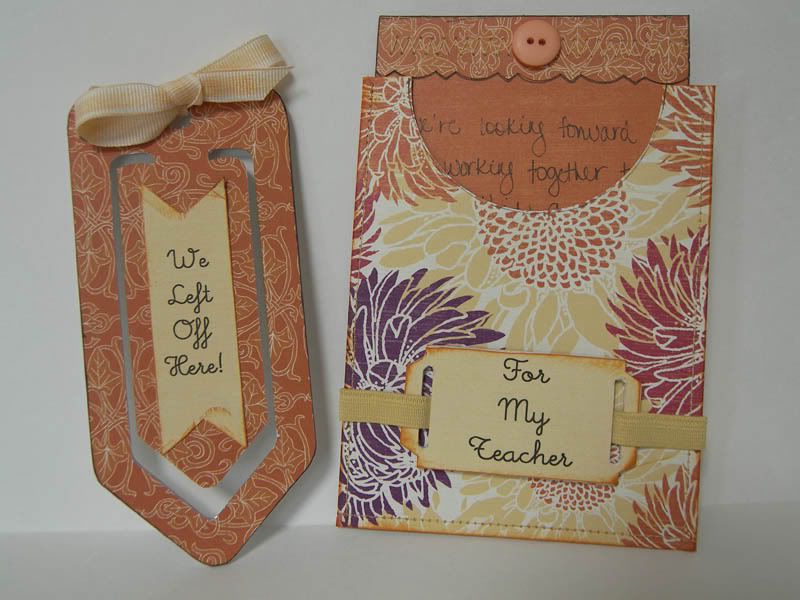 My boys went back to school on Tuesday - so far, so good! They both seem happy with their teachers (both have male teachers for the main teacher) and no major faux pas with homework (yet!). Our teachers are still threatening to strike, so they may be home soon. To be quite honest, that would be ok with me for a little while - summer vacation went far too fast and there are still several things I would like to do with them! I have no idea how vacation went so quickly!
I hope you have a wonderful Labor Day weekend! Enjoy the last blast of summer!